Stadt der Paläste und der Gärten / City of Palaces and Gardens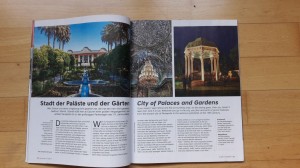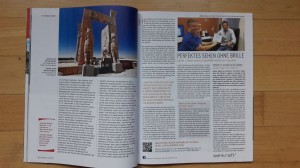 Wer Schiras und seine Umgebung nicht gesehen hat, der hat den Iran nicht gesehen, heißt es. Stimmt. Überall stößt man auf Spuren einer großen Vergangenheit: vom antiken Persepolis bis zu den großzügigen Parkanlagen des 19. Jahrhunderts.
If you haven't seen Shiraz and the surrounding area, so the saying goes, then you haven't seen Iran. And it's true. Wherever you go in the city, you find remnants of grand histories: from the ancient city of Persepolis to the spacious parklands of the 19th century.
skylines 03/2017 (Austrian Airlines)
Mai/Juni
May/June